John Gould
Conductor and Music Director, Maruki Community Orchestra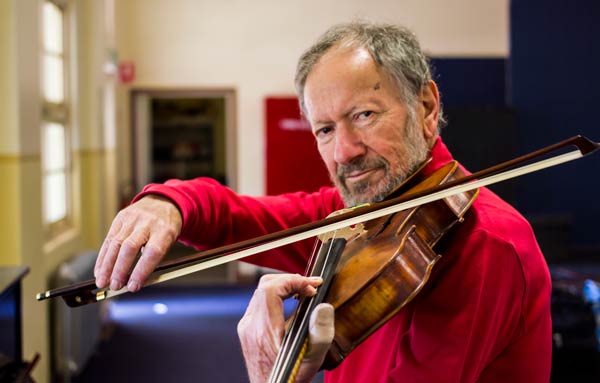 John Gould is the conductor, creator and mentor of the MCO. John began his career as a violinist in the Sydney Symphony Orchestra in 1958. Since then he has played principal viola with many of Australia's major orchestras and ensembles including contemporary groups. He has worked and toured with several leading European orchestras including four years with the London Symphony Orchestra and was a founding member of the Carl Pini String Quartet.
John has also been extensively recorded by the ABC, has been a concerto soloist with the London and Sydney Symphony Orchestras, and has given master classes in Europe and America. His former students can be found in orchestras around the globe, including the illustrious Vienna Philharmonic.
An ardent "music camper" himself and a member of the first Australian Youth Orchestra, John tutored at National Music Camp for 13 years. He recently led the expansion of classical music teaching and performance in Orange as music director of the Orange Regional Music Centre for nine years. Students from Orange now feature in the Australian Youth Orchestra and swell the ranks at National Music Camp; several have moved into the profession and more are studying at various Australian tertiary music institutions.
John wants to share his love and experience of the great orchestral repertoire with as many as possible.
Now living in Canberra, John is sharing his skills and experience with musicians of all ages and experience through the MCO.